What to do in Brisbane Airport? | Alpha Airport Parking
If there's one thing air travellers dread the most, it's most probably being held in the airport for an extended time. Whether it's waiting for a connecting flight or a rescheduled trip, nobody wants to be stuck in travel limbo. But luckily, most major airports are designed to ease waiting times for passengers by housing various attractions and amenities under their roofs.
In this blog, we'll go over the things you can do to tide you over while you're waiting for your flight in Brisbane Airport. Serving Brisbane and Southeast Queensland, this major transport hub services 31 airlines flying to various domestic and international destinations. Brisbane Airport sees more than 20 million passengers each year, and that's why you'll find several things to keep you busy in the airport while you wait for your boarding time.
Waiting for One Hour
An hour's wait might not seem that long for some people, but some might feel that sitting down for an hour and enjoying the free wi-fi may not be enough.
One can choose to browse through and shop from various retailers in the airport, such as Mimco, Witchery, Peter Alexander, and Seed Heritage. Who knows, maybe you'll find crazy bargains from sale racks or find some useful items for your trip. Shops will be open from 6 am to 8 pm most days.
If retail therapy is not your thing, the [email protected] near the Qantas terminal area will house a collection of books, magazines, news publications and a few travel essentials. Go pick up a magazine, a new book or a healthy snack to take with you on your flight. If you're in the international terminal, the Australian Produce Store is packed with Australian-made delicacies and gift items that you can share with your waiting friends or family. From snacks and tasty souvenirs to wine, seafood, sweets and health products, you'll be spoiled for choice if you're stocking up pre-flight.
Waiting for Two Hours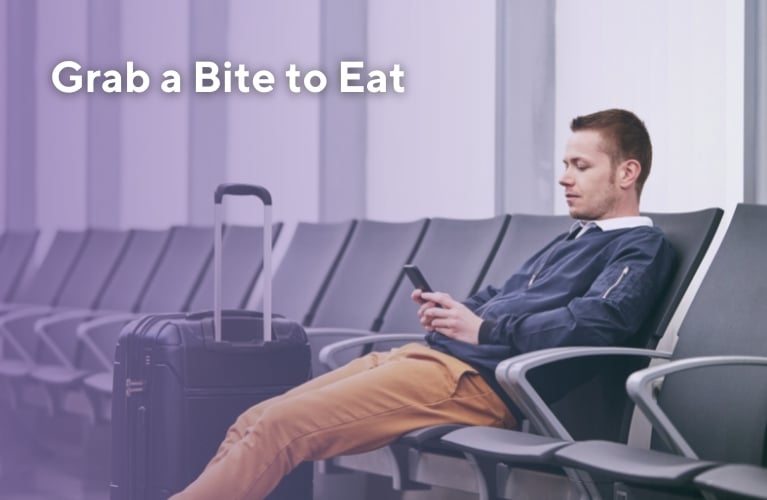 If you have this much time to kill, then you'll have plenty of time to grab a bite. The Domestic Terminal's food court and cafes will spoil you for choice. One of the crowd favourites is the Carl's Jr., featuring Angus burgers, milkshakes and bacon burgers. If you're looking for a variety of flavours, you can get a taste of Japanese, Mexican or Vietnamese cuisine, from Mad Mex, Roll'd, and Sushi Sushi.
After you've eaten and still have time to spare, you can grab a cup of coffee from Fonzie Abbott, which was voted to be one of the best coffee roasters in town. You can find this gem near Gate 41 and ask about their "sweet F.A."
After you've had your fill, the Plaza Premium Lounge is open to all passengers on a pay-per-visit basis—you can get better rates if you book in advance. You'll be sitting comfortably while enjoying the view of the airport concourse. If you decide to make this your first stop, the entry cost includes a buffet, coffee and workstations with connectivity.
Now, who would have thought that you could get a spa treatment right from inside the airport? The Wellness Spa lounge offers treatments, ranging from hand massages to full body treatments. You can melt in their quiet area while waiting for your flight to be called.
Suppose you're going to be killing time from the International Terminal. In that case, you might want to check out the Brisbane River Grill (temporarily closed) to taste authentic local flavours from the region. Their entrees as created from free-range eggs sourced from Tamborine Mountain and cheese from Woombye. They also serve Green Beacon beer from the local Brisbane craft brewer and don't forget to go for the B.R.G. Breakfast, no matter the time of day.
Three Hours or More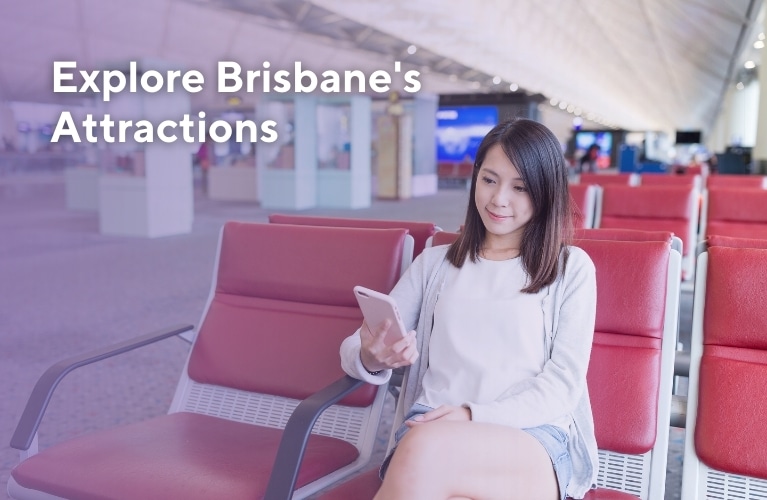 With this much time to spare, you can go outside and walk to the Pullman Brisbane Airport Hotel. A 10-minute walk to this place will take you to their bar overlooking a pool. You can enjoy a drink or two or take advantage of their special day rates for transit passengers from the Brisbane Airport—this will give you access to their pool and other facilities. You can also check out their Apron Restaurant for some fine dining, with ingredients from locally sourced produce.
If you hop into the free Skygate Loop shuttle, you can have it take you to the Skygate dining and shopping area. You'll find killing time fun while browsing through more than 160 stores in the area, including a selection of coffee shops, a 24-hour Woolworths, a beauty salon, a gym, a barbershop and a driving range.
You can take the Airtrain outside the terminal to Brisbane's city centre for those long waiting times. A half-an-hour's ride will get you exploring Brisbane's attractions, including river and parklands tours. You can opt to stow away your bags for up to 24 hours in lockers you can find at the domestic terminal and the international terminal.
Secure Airport Parking
If you need a safe and secure place to leave your car, Alpha Airport Parking has depots in Brisbane Airport. We'll take good care of your vehicle while you're away and shuttle you to your terminal for free. Visit our website to book your reservation today.
Editor's Note: This post was originally published in 2016 and has been updated for freshness, accuracy and comprehensiveness.
Source link